Protecting Amazon Relational Databases
DataSunrise is AWS Security Competency and Advanced Amazon APN Technology Partner in data and database security. Security is a shared responsibility between the cloud provider and the customer in the cloud: AWS manages the security of the cloud, and customers are responsible for managing security in the cloud. DataSunrise can help in protecting Amazon relational databases (RDS) thus helping companies to keep their data and databases secure in the cloud.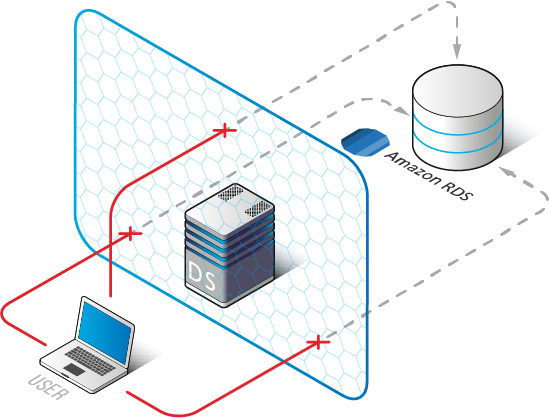 Amazon RDS Database Security Key Benefits
At the moment Amazon supports all versions of the following relational databases:

The official policy of DataSunrise is to support all available Amazon RDS and any other Amazon databases to come using DataSunrise Database Security Suite which features the following convenient and effective tools:
Audit. DataSunrise logs all Amazon RDS user actions, SQL queries and query results. DataSunrise Data Audit saves information on database users, user sessions, query code, etc. Data auditing results can be exported to an external system, such as SIEM.
Security. DataSunrise analyzes database traffic, detects and blocks unauthorized queries and SQL injections on-the-fly. Alerts and reports on detected threats can be sent to network administrators or a security team (officer) via e-mails or instant messengers.
Masking. DataSunrise prevents sensitive data exposure thanks to its data masking tool. DataSunrise's Dynamic Masking obfuscates output of sensitive data from a database by replacing it with random data or real-looking data on-the-fly. The Static Masking feature replaces real data with a fake copy which enables you to create a fully protected testing and development environment out of your real production database.
DataSunrise is most effective when deployed in the proxy mode. When deployed in this configuration, DataSunrise works as an intermediary between a database server and its client applications. Thus it is able to process all incoming queries before redirecting them to and from a database server.
Integration with Amazon RDS is made even closer through integration with such Amazon native services as Cloud Watch and AWS Cloud Formation. DataSunrise can send custom metrics to Amazon's Cloud Watch. This enables you to view DataSunrise-specific parameters such as memory volume used, performance level, etc. DataSunrise has a dedicated CF script to deploy automatically and seamlessly on Amazon Linux 2 and create an Auto Scaling group for the HA environment. The deployment process is automated and does not require manual Amazon WebService resources creation.
Latest Product and Industry Insights
DataSunrise Technology Partners
DataSunrise partners with trusted enterprises to provide customers with leading-edge security technologies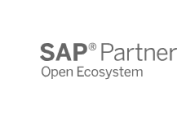 Let's have a conversation
Please fill out the form below, and we will get back to you. Or just send us an email.
Find your Unique Solution